(I need a break from Pitch Wars revisions.)
Ah, Wind Scene. Also known as the overworld music from 600 AD in Chrono Trigger. And for me, the most nostalgic song of the entire game. Yes, even the main theme song. Even Schala's theme.
Check out my most recent favorite rendition by Malcolm Robinson:
It makes me go like this: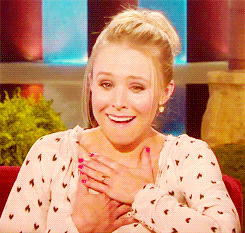 I love this song so much I need to write an essay about it.
Chrono Trigger is one of my favorite games. It was the game that inspired me to write when I first played it all those years ago. I love the plot, I love the characters, I love the world, I love the sprite artwork… siiiiiigh. Although it's now over twenty years old, I still think it's practically a perfect game. I even played finished it again just a few weeks ago. On New Game Plus. Within three days. Because NG+ OP AF.
For those of you who've never played Chrono Trigger, go play it!!
Anyway, Wind Scene. Allow me to offer some backstory.
In Chrono Trigger, you play as a young man named Crono, who's excited for the Millennial Fair. He's to meet his best friend, Lucca, an inventor (and honestly, one of my earliest fictional role models). At the fair, he bumps into a cute young lady who calls herself Marle, and she asks him to show her around.
However, once they reach Lucca's invention, Marle's pendant reacts to the machine and sends her off into a wormhole. Oh no! Heroic-yet-silent Crono offers to go after her. He finds himself in a strangely familiar land, where…this song plays. Wind Scene.
Now, little me was SPELLBOUND.
When you play as the silent protagonist, you're just as confused as he is. As familiar as the surroundings are, no one knows about this "Millennial Fair," an evil sorcerer is terrorizing the land, and all you want is to find the pretty blond girl and go back home. Then you find out that your best friend sent you 400 years into the past! And Wind Scene is perfect at capturing that feeling. The wonder of wandering your hometown in the past! Not knowing how you got there! Having to ask for help in pubs with a bunch of scary drunk people, all by yourself! The mystery of Marle's heritage! And of course, saving the world by traveling to various timelines to protect the future, and you aren't even aware of this yet.
Listening to Wind Scene and having all that nostalgia flood back to me is the most amazing feeling, and I wish I could pass on this fluttery feeling of love. But nostalgia develops in a certain time and place. For those of you who hadn't grown up with Chrono Trigger, all I can do is share my words, a powerful song, and urge you to play it, yourself.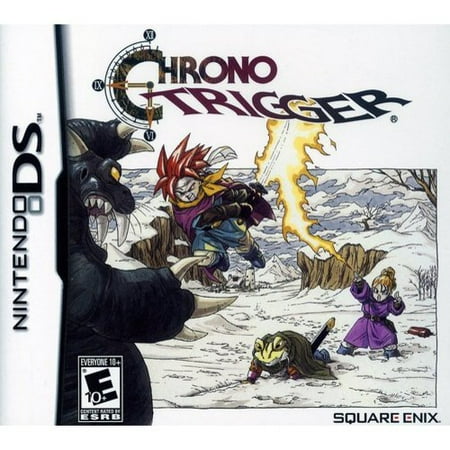 (Go play Chrono Trigger! The DS version is available from GameStop, Walmart, and eBay, among other places.)